Even with recent advancements in processing technology, data integration, real-time reporting, and more, payroll teams across the globe share an uneasy anticipation of the year's end. For teams responsible for payroll in multiple countries, that uneasiness grows with each year-end report, bonus run, and account reconciliation they face.
While the basics of year-end payroll are similar in most countries, the specific requirements and processes can vary significantly. Here, we take a look at year-end payroll activities in select countries around the world to see how they differ and how they're changing.
When to Year-End
For teams responsible for multi-country payroll, it could be "year end" pretty much throughout the year. While many countries use a standard January 1 to December 31 tax year, there are plenty of variations. For example, an international payroll processor might encounter year-end needs in September, June, or even as early as February:
| | |
| --- | --- |
| Country | Tax Year |
| Afghanistan | December 21 – December 20 |
| Australia | July 1 – June 30 |
| Canada | January 1 – December 31 |
| Costa Rica | October 1 – September 30 |
| Hong Kong | April 1 – March 31 |
| Iran | March 21 – March 20 |
| South Africa | March 1 – February 28/29 |
| United Kingdom | April 6 – April 5 |
The reasons for adopting a particular tax year can be historical or cultural. The Iranian tax year is linked to the Solar Hijri calendar and therefore shifts to March 20 – March 19 every few years. In the United States, individual taxpayers are allowed to use any 12-month period, although few employed taxpayers stray from the standard January to December year.
A quirk of history helped set the dates in the United Kingdom: The fiscal year used to end on March 24 but was moved to April 5 when the Gregorian calendar was adopted in 1752, a change which required the calendar to advance by 11 days overnight. The government of the day was not prepared to lose the extra days of taxation income and just moved the end of the year instead.
Year-End Activities
The activities undertaken at tax year end are unique to each country but follow a common pattern within payroll systems. A typical year-end cycle will include the following:
Reconciliation of control accounts after the final main payroll run of the year
Corrections processed through a typical "month 13/week 53" payroll run
Delivery of an additional year-end payroll report to income tax authority
Delivery of a year-end report to social security authority
Statistical reporting for government
Production and distribution of year-end tax certificates to employees
Clear down of statutory balance figures
Archive of the payroll record for the old year; initiate new year on payroll software
Test software to confirm move forward, then commence new year
Typically, the preparation and delivery of the year-end report to the relevant statutory authorities is the primary year-end task. This is often a significant activity even in jurisdictions with no general tax withholding system. Examples include Hong Kong and Singapore where employers are not required to withhold income tax, but must submit a number of key returns.
Hong Kong
Employers in Hong Kong must file three important forms: BIR56A, IR56B, and IR56M. The first provides a control of the number of IR56B forms issued and their format (paper or electronic), and makes a formal legal declaration that the IR56B forms have been completed in full and correctly. The IR56B itself is a detailed breakdown of the pay and benefits provided to the employee throughout the year, signed by an appropriately authorised manager. Finally, the IR56M provides a detailed breakdown of all payments exceeding HK$ 25,000 to certain non-employees, including consultants, agents, brokers, freelance artists, entertainers, sports people, and writers.
The payroll system used to prepare figures for these forms must be able to sift through the payments and benefits processed throughout the year and allocate the correct balance to each item. Similar to year-end tax forms in many countries, the IR56B includes fields for the following income:
Basic pay
Leave pay
Commissions
Director fees
Bonuses
Back pay and pay arrears
Payments from retirement schemes
Salaries tax paid by the employer
Education benefits
Share option gains
Pensions
Accommodation benefits
Any other reward, allowance, or perquisite (and the nature must be specified)
Singapore
In Singapore, employers must file four year-end forms: IR8A, Appendix 8A, Appendix 8B, and IR8S. Form IR8A is a detailed breakdown of pay and any contributions made to a provident fund, community funds, and mosque building fund, as well as the total reported on appendices for share options and benefits in kind.
Appendix 8A is a breakdown of all benefits in kind provided to the employee, including accommodation, utilities, cars, assets made available, educational expenses, and social club subscriptions. Appendix 8B details of all stock option and ownership schemes provided to the employee, broken down by type of company. Finally, IR8S is a monthly breakdown of Central Provident Fund contributions made by both the employee and employer, including any voluntary contributions.
Clearly, even where the employer does not have to calculate and withhold income tax, year-end can be a significant event that takes considerable time and effort to complete. Plus, the traditional reconciliation of control accounts won't provide the same comfort that all is in order.
When Taxes are Withheld
Where the employer has withheld tax from salaries, year-end processes might commence by performing a final reconciliation of the year's payroll output. Although the taxpayer will be liable for tax on their total annual income, many PAYE schemes around the globe calculate withholding amounts on a monthly basis, without reference to the income earned for the year to date. This can cause incorrect tax deductions where there are peaks and troughs of income in individual pay periods. To remedy this, a country may require total income to be compared to annual tax tables to check the final outcome.
Germany
For example, employers in Germany with 10 or more employees must perform the Lohnsteuerjahresausgleich, or annual tax declaration. The employer must check annual income figures against tax tables to verify that the sum of monthly tax deductions taken throughout the year equals employees' actual annual tax liability.
If too much tax was withheld from the employee, a refund should be made. If too little tax was deducted because of an error made by the employer, the balance must be recovered. However, where too little tax was deducted and no error has been made, the correction will be made through the employee's tax return. The employer has some leeway in deciding when this task is performed: It may be done any time between December and February but must be completed before the Electronic Tax Certificate is produced.
Provision of the yearly tax certificate is a key aspect of year-end payroll. In Germany, this is done electionically, as the Elektronische Lohnsteuerbescheinigung (Electronic Tax Certificate). The task involves the delivery of reconciled pay information for the year to the tax authorities, with a requirement to provide a copy to the employee no later than February 28. Employees who leave mid-year usually receive the certificate at the time of leaving; if not, they are likewise due the certificate by the end of February the following calendar year. The electronic design makes it easy for employees to transfer the various information on income, allowances, and deductions directly to their tax returns.
---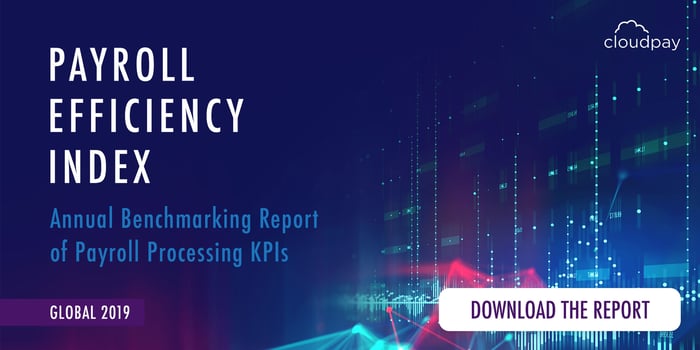 ---
For Multiple Annual Filings
Several countries require employers to tackle year-end activities twice within one year. While much of the process remains the same both times, some jurisdictions require different information in each filing.
South Africa
Employers in South Africa must report year-to-date data twice each year. The interim return uses form EMP501 to report data from March 1 to August 31, and is due between September 16 and October 31. The same return is repeated at the end of the tax year and must be submitted between April 1 and May 31.
Fortunately, employers are only required to issue employee tax certificates (using form IRP5/IT3(a)) with the final submission. The IRP5/IT3(a) is a good example of just how detailed the breakdown of pay data can be, with more than 50 potential data fields included, such as:
Total PAYE
Total EE/ER Unemployment Insurance Fund
Skills Development Levy
Pension fund contributions
Benefit in kind (BIK) – car
BIK – accommodation
BIK – services
BIK – medical contributions
Fixed tax allowance
Subsistence under the tax-free threshold
Employers must issue the IRP5/IT3(a) within 60 days of the end of the fiscal year for regular employees. However, leavers must receive their tax certificates within 14 days of cessation of employment or within 7 days if the company has ceased to be an employer altogether.
Mexico
While many countries require just one submission of electronic pay information at year end to meet the needs of both the tax and social security authorities, others require a second submission for the exclusive use of the social security department. In Mexico, for example, the production of an annual tax certificate has been made redundant by the implementation of one of the world's most sophisticated electronic tax reporting systems for monthly pay data.
Yet, employers with 300+ employees still need to complete an annual return for social security purposes – the Dictamen fiscal del IMSS. This process declares the company's account figures for salaries, as well as a reconciliation of amounts in excess of the earnings ceilings. Companies with fewer than 300 employees may voluntarily undertake the process. Payroll practitioners may ask why a company would volunteer to do a year-end. The answer is that once the report has been accepted as correct, it should ensure that no further compliance inspections will be ordered.
Lessening the Year-End Impact
But is the traditional "Year End" in terms of payroll work becoming a bit of a non-event? Twenty years ago, the year-end meant a black-out period for payroll staff vacations for up to two months, and everyone would be anticipating a significant increase to workload. Today, increasingly modernized methods of delivering pay data are changing things. If the tax authorities receive a comprehensive submission of employee data every month, why would they need it again at tax year end?
As mentioned before, Mexico leads the globe in requiring comprehensive and electronic submissions of tax-relevant data – not just for payroll but all other aspects of commerce. Any business selling goods must provide an electronic invoice to both the client and the tax authority (SAT). The law requires that all pay calculations be electronically receipted via the Certificado Fiscal Digital Por Internet (CFDI) process. No year-end certificate is needed, as employees can instantly access submission data online throughout the year and when it's time to do their annual tax returns.
Ireland provides a similar experience for employers and employees. The traditional year-end P60 certificate was eliminated when the country switched to fully electronic payroll reporting in January 2019. Rather than the previous employer-supplied P60, employees will receive an end-of-year statement in their online account which they can use to complete any tax return. It will be interesting to see whether employees fully comprehend the change or if employers will be inundated with requests for a year-end certificate that no longer exists. Undoubtedly, the year-end process will get easier in Ireland, but the first year of any new system will always have some issues.
Looking Ahead Throughout the Year
Regardless of filing frequency, reporting method, or data requirements, the key to a successful year-end is pretty universal: Rather than viewing year-end reconciliations as a once-a-year activity, perform them throughout the year. It's much easier to untangle issues when they occur, rather than having to look back through a whole year.
Finally, those responsible for planning year-end activities should be aware of a very important part of the process that is often missed: Make time for a small party in the global payroll department. Everyone will be working very hard to make year-end a success, and a shared social event among like-minded employees is a good way to show appreciation for all their hard work. After all, it's the New Year!