In the latest episode of Payday, the global payroll podcast, industry veterans and experts discuss the role of traditional SLAs, the value of new KPIs, and the importance of measuring and analyzing the payroll process from multiple angles. Now live, this two-part conversation dives into the debate around the promise of smarter payroll and how more insightful, process-focused metrics can help both providers and customers deepen their understanding of payroll challenges — and how to overcome them.
This conversation really began with the release of the transformative Payroll Efficiency Index in April, which challenged the traditional method of relying on SLAs to measure payroll performance. The PEI introduced five new metrics that measure the efficiency of the payroll process itself, not just the outcomes, and enable payroll teams to identify aspects of payroll they do well and where improvement is needed.
As our expert guests discuss in Part 1 of the podcast, SLAs around timeliness, accuracy, and completion fall far short of telling the whole story around payroll processing. In contrast, the efficiency metrics introduced in the PEI provide the details required to understand where improvements are necessary and possible. However, while these insights are important and relevant to everyone running payroll, they're not always available to teams.
"If you look at these new metrics that we are introducing, they basically apply to every payroll and every payroll process," says Eric de Keizer, VP of Customer Experience. "They are universally applicable, but, unfortunately, they are not universally accessible."
As the conversation continues in Part 2, participants discuss the five key performance indicators presented in the Payroll Efficiency Index and the importance of looking at all five to gain a complete view of the payroll process efficiency and performance. Plus, the experts offer their advice for companies and payroll professionals looking to leverage the efficiency KPIs within their organization.
---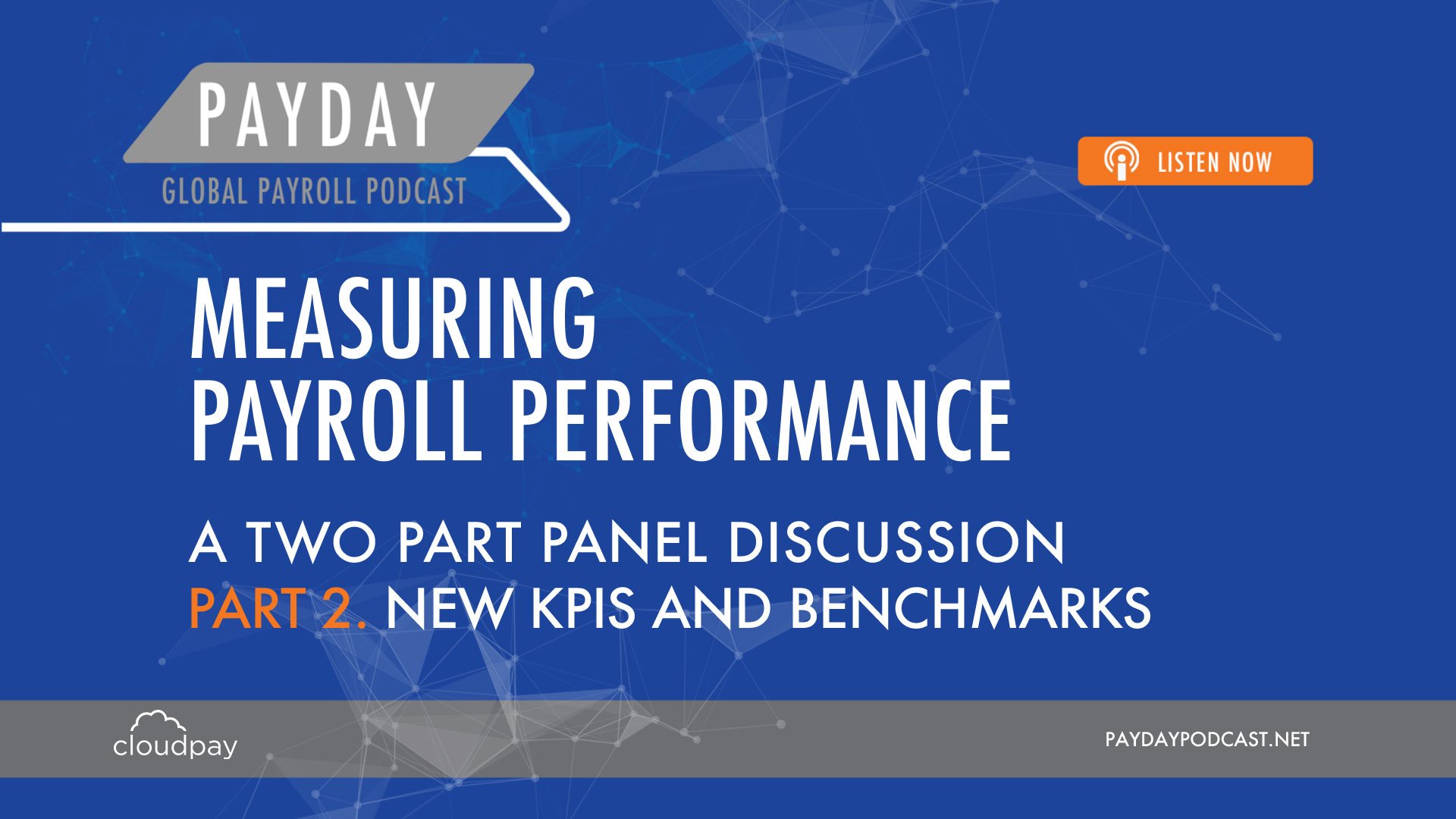 ---
All episodes of Payday are available on iTunes or your favorite podcast player, as well as paydaypodcast.net. In addition to this important discussion about measuring payroll performance and payroll data analytics, you can hear more industry veterans and leading analysts discuss the latest payroll issues and what's being done to ensure payroll, HR, and finance leaders are equipped and ready to meet the payroll needs of today's dynamic global workforce.