It's a startling understatement to say the needs of today's global workforce have changed from traditional established norms. Yet, many key aspects of business are only beginning to adjust to the still evolving pressures and expectations that are shaping the modern working world.
As debate swirls around headline topics like open-plan offices, flexible hours, or shared parental leave, a more immediate and practical issue is quietly revolutionizing a core business function that directly impacts every employee: payroll.
Specifically, the methods by which workers receive their pay are evolving in order to keep pace with workforce demands. And the responsibility for facilitating these new, varied, and increasingly personalized options for paying workers will fall to employers. Here, we take a look at some of the ways this shift toward new payment methods is already impacting multinational organizations.
Current Challenges
More workers than ever are engaging in contract employment and gig work over full-time jobs. Some work for multiple employers at once, sometimes across borders and time zones. This growth in contingent labor is happening by both choice and necessity. The younger generations are digitally native and globally oriented, so more at ease with the idea of change and movement in both life and work. They're also entering the workforce at one of the most insecure times in recent memory, in which the promise of a long-term "career" is illusory, and adaptability is a sought-after skill.
Meanwhile, greater attention is being paid to the volume of unbanked and underbanked workers, both in developed nations and societies with poor banking infrastructures. This segment of the workforce has always existed and years ago simply cashed paychecks at their local bank. However, the near universal shift in recent years to direct deposit payment methods left these workers with few options. Plus, the increased attention on banking institutions in the aftermath of the 2008 global financial crisis means even employees with full bank accounts are looking for alternatives.
Additional influences are piquing workers' desire for alternative payment methods. People traveling across borders and regions for work need easy access to multiple currencies for direct debits and card payments. Some individuals are seeking help in managing financial obligations like student debt, while others are interested in options that support their investment or savings goals. In summary, workers are looking to exercise more control over their income, starting from the moment they earn it.
---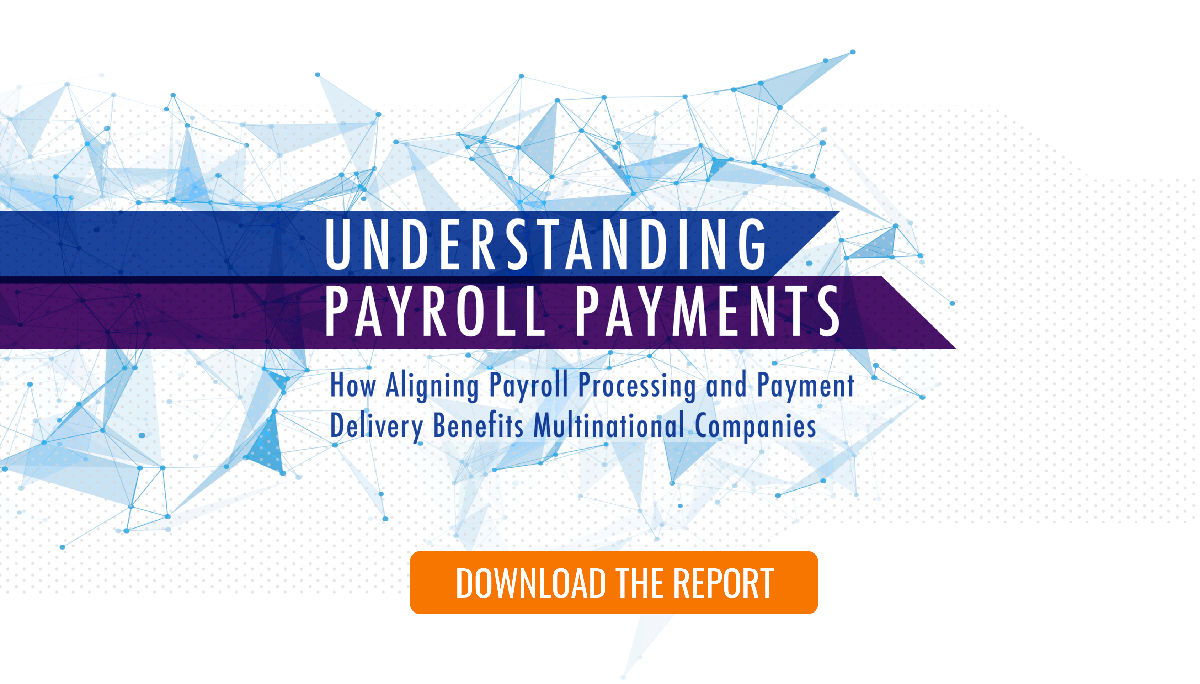 ---
Emerging Solutions
Fully digital methods of receiving and using money are rapidly becoming the norm, as nations continue the move toward becoming cashless societies. Just 30% of all payments in the United Kingdom are made using notes and coins, a figure expected to drop to 10% by 2034. Residents of Sweden use traditional money for just 2% of all transactions by value. The average Briton makes a non-cash purchase 286 times each year. In the United States, that average is 376, and in Finland, it's 448.
Non-cash options like mobile payments, electronic wallets, and even cryptocurrency are a natural next step forward from credit cards, further freeing consumers from the need to have a tangible method of payment in their pockets. As these alternatives become more secure, reliable, and widespread, people become more comfortable with them and more accustomed to their benefits. In turn, they look for similar advantages from their payroll.
Stored-Value Cards
From merchant-specific gift cards to pre-loaded debit cards, the majority of consumers are familiar with stored-value cards, or SVCs. The top-up nature of these cards makes them ideal for delivery of payments, and because they use a global infrastructure like the Visa network, they're easy for users.
In the US, benefits are paid almost exclusively to SVCs, which has reduced cost and fraud, and improved distribution. In many states, payroll for daily and weekly employees is delivered primarily to stored cards, and some states even recommend this form of payment over traditional checks or bank transfers.
Electronic Wallets
Also known as a digital wallet, an electronic wallet is a device or online service that lets users manage their money and make a payment electronically. One example is how mobile phones famously became the default method of making payments for a majority of people across Africa, where traditional banking infrastructures couldn't meet consumer needs. Similar to SVCs, the phone accounts could be topped up and used to pay bills or even make purchases.
Around the world, ApplePay, PayPal, Alipay, and other examples of electronic wallets are changing how people send and receive money daily. And global payroll organizations are increasingly using the method to deliver salary payments, further improving ease-of-use for workers.
Instant Payments
Various systems have been built to facilitate the transfer of funds from bank accounts in a matter of minutes (or less), versus traditional transfer methods that typically take multiple days to move money. Although these instant payment methods have been slower to roll out, they hold tremendous potential for delivering payroll.
Particularly for hourly or project-based and contingent workers, for whom waiting until the end of the month for payment may be a challenge, instant payment can be transformative. In the UK, the Faster Payments Service (FPS) is widespread, with 31 direct participants as of July 2019 enabling these quick payments from customer accounts. A similar real-time system will be in use across Europe's SEPA region by the end of 2019 and across the US by 2020, with most countries adopting their own instant payments system during that time, if they haven't already.
Money Management Apps
Supporting the increasing adoption of digital payment methods is a growing array of purpose-built apps for money management and online banking. These apps sync directly with electronic wallets and bank accounts to put individuals' money to use according to their specifications. For example, personal savings and investment apps will regularly move money into investment accounts chosen according to users' risk preferences. Other apps can be configured to automatically pay bills as they come in or to move any surplus at the end of the month into savings. Others still use artificial intelligence to actively monitor and analyze spending habits to help users budget for their goals and even discover options for paying down debt or loans faster.
Employer Impact
In general, the payroll function lags behind the pace of technology adoption in workers' everyday lives. However, today's payroll technology and available payment methods are letting employers keep up with the needs and wants of their workforce.
The key is for employers to research and adopt more agile treasury solutions that can facilitate additional methods of payments for workers. With the current focus on improving the employee experience and engagement, it's important for employers to note the value of taking these steps to support workers' financial wellness goals. A modern and agile treasury function, enabling greater options for salary payments, is a signal to current and future employees that a company is not only committed to supporting their needs, but also prepared for developments to come.
Given the widespread and growing use of various digital payment options, it's no longer accurate to call them "alternative." Before long, digital money and payments won't just be the norm, they will be the only method in use. Which means that employers and employees alike can benefit today from organizations expanding their understanding of and capability for newer ways of paying workers.