As part of our continuing effort to help payroll professionals everywhere address the complexity of global payroll, we're asking our internal experts about the unique challenges and requirements of processing payroll in some key countries. In this spotlight, we take a closer look at payroll in Italy, the luxurious Mediterranean nation known for its defining culture and engineering expertise. Here, our local payroll expert offers seven insights for multinational employers looking to learn more about operating payroll in Italy.
What do global organizations need to know before setting up their payroll in Italy?
Any company setting up in Italy should be aware of the country's strict regulations around data protection. Well before the General Data Protection Regulation was implemented in 2018, the Italian Data Protection Authority (Garante) established requirements around consent and data storage, some of which (such as the requirement that consent be obtained in written form) remain in place because the Garante considers them better protection than the GDPR requirements.
Additionally, it's important to understand the extensive registration process for establishing entities and employing workers, and the time involved in completing the various steps. For example, some aspects of registration must be completed with an accountant or executed in the presence of a notary. It's helpful to understand the specifics needed for each step in order to minimize the risk of delays or issues.
---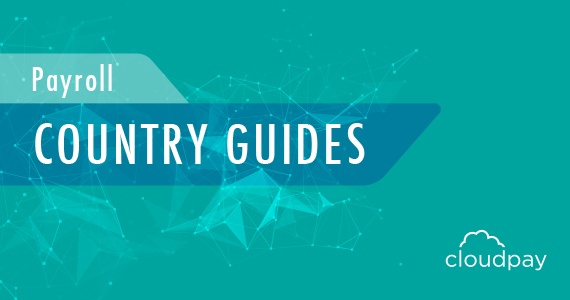 ---
Can you describe a unique challenge or requirement for global payroll in Italy?
Employment regulations in Italy are extensive and comprised of both law and collective bargaining agreements. Attempts to comply with established regulations are often complicated by the fact that many rules are subject to different interpretations. As such, company leaders and payroll professionals need to take a cautious approach to applying the law in various situations. Partnering with an experienced payroll provider can be especially helpful when an organization is getting started in Italy.
How can global enterprises benefit from doing payroll in Italy?
Despite its reputation for heavy bureaucracy and challenging business regulations, Italy has plenty to offer multinational organizations. The government guarantees a selection of benefits for employers who hire workers on a permanent contract, including valuable tax and fiscal discounts. The Italian economy is strong and well diversified, bolstered by a population of more than 60 million. Although the country experienced setbacks in the 2008 financial crisis, businesses in Italy today are benefitting from ongoing recovery and growth.
Why is Italy a good location for multinational organizations?
From its convenient location at the center of the Mediterranean, Italy holds a key role as the fourth largest economy in Europe and important influence on business and politics, both across Europe and around the world. Few locations can rival the quality of life available in Italy, and the workforce is among the world's most highly educated and skilled. In addition to more than 20 globally ranked universities, Italy also has several successful centers of research and excellence.
Italy is renowned for excellence in machinery and automation, as well as fashion and design, with many Italian brands serving as global industry standards. In fact, the "Made in Italy" mark is one of the most sought-after labels available and is distinct from similar country marks in that an item must be 100% produced in Italy — including planning, manufacturing, and packaging — in order to display the mark.
How have the recent changes in compliance regulations and implementation of GDPR affected payroll operations in Italy?
Italy has always been proactive about privacy and data protection, with the Garante implementing strict requirements around the use of personal data well before GDPR. As in many countries, compliance regulations are constantly evolving in Italy, and professionals involved with processing personal data need to stay informed of any changes. Since May 2018 and the implementation of GDPR, payroll teams must be ready to adapt quickly to changes in wage requirements, taxes, social programs, data protection laws, and nearly every other aspect of payroll regulations in order to meet requirements and avoid penalties and fines.
What is the typical payroll window in Italy, and what can organizations do to shorten that cycle?
Payroll in Italy is normally processed on a monthly basis, with companies paying workers according to the time, attendance, and payment data gathered from the previous month. On average, it takes slightly longer than one workweek to process a payroll; however, several factors can impact that cycle length. Providing correct payroll data from the start can significantly reduce the processing time, even for large and complex payrolls. To help facilitate this, organizations may benefit from integrating their payroll solution with their HCM system.
What are 13th and 14th months, and how do they complicate Italian payrolls?
Both 13th and 14th month payments are historical achievements of Italian unions through collective bargaining. Italian employment law specifies that the pay calendar is 13 months, not 12, with the 13th month payment, la tredicesima, paid along with the normal December salary.
It's important to understand that the total amount of annual salary is not affected — it is just paid in 13 installments instead of 12. For companies paying a 14th month, the total annual salary is split across 14 payments, with the 14th installment paid in July.
These additional payments do not complicate the payroll process itself, as they are straightforward to calculate and already part of any effective payroll system in Italy. Employers generally can choose to include these payments in the regular payslips for those months.
This article is for informational purposes only and not intended to convey or constitute legal or any other advice. It is not a substitute for advice from a qualified professional.