As part of our continuing effort to help payroll professionals everywhere address the complexity of global payroll, we've asked our internal experts about the unique challenges and requirements of processing payroll in some key countries. In this spotlight, we focus on the People's Republic of China, with its enormous population, steadfast economy, and intriguing culture. Here, our local payroll expert offers seven insights for multinational employers looking to learn more about processing payroll in China.
What do global organizations need to know before setting up their payroll in China?
While setting up a foreign business in China is relatively straightforward, there are several specific requirements that must be complied with. In order to process payroll in China, a company must have a legal entity registered in the country, a process that can take as long as four months, depending on the type of entity being established. Payments to employees and to statutory authorities must be made from an in-country bank account. Additionally, the company must be registered for the requisite social insurance, housing, and tax liabilities, which can vary according to the specific location of the company and workers.
Can you describe a unique challenge or requirement for global payroll in China?
The system for social insurance in China requires mandatory contributions from both employees and employers on a monthly basis. These contributions help provide support to workers facing specific life events, including illness, injury, unemployment, and pregnancy and childbirth.
What makes this system unique in China is that, while the central government in Beijing established the requirement to provide insurance systems, the local authorities are responsible for administering the specifics. This means that contribution rates, income caps, and benefit amounts can vary significantly across locations. Depending on the footprint of a business in China, the local payroll team could be faced with managing multiple calculations for contributions and deductions. Moreover, there is no universal date for the review of contribution rates and salary caps. It is up to the local authority, which means payroll teams must be prepared for changes throughout the year. Most of the necessary guidance can be found in special tax deduction reports available from the relevant authorities.
---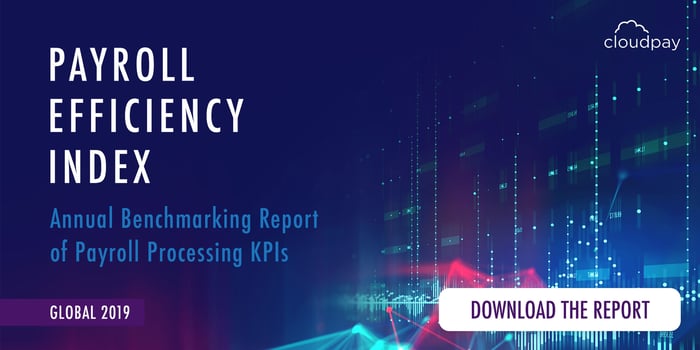 ---
How can global enterprises benefit from doing payroll in China?
Because Chinese payroll and taxation can vary considerably from region to region (and even town to town), it is important for multinationals to work with a payroll provider who has both the practical experience of running Chinese payroll and the resources to keep up with changes and location-specific discrepancies. The benefits of using a single, unified platform are amplified here, enabling greater consistency and integrity of data and reporting, which is critical for maintaining compliance with Chinese regulations.
Why is China a good location for multinational organizations?
In addition to the more than 1.4 billion people living in the country, companies in China have excellent access to the broader Asian market. Although China is the second-largest economy in the world, in many respects, it is still a developing country and offers a multitude of unique opportunities for foreign investment. Manufacturing may be top of mind for many companies considering expansion into China, but opportunities also exist in mining, agriculture, and a range of other industries.
Although the growth rate has slowed in recent years, China's economy remains strong with growth holding steady above 6%. Many multinationals can benefit from government initiatives designed to expand foreign investment, from the ability to deduct employee education expenses to the use of the Shanghai Free-Trade Zone. China also recently expanded a pilot city program of corporate income tax incentives for advanced technology services enterprises to cover the entire country.
How have the recent changes in tax and compliance regulations affected payroll operations in China?
As a major tax reform year, 2019 introduced many changes to the way payroll and tax are calculated, some of which altered the monthly process for payroll teams. Firstly, the tax calculation formula for resident, nonresident, and intern workers changed on January 1, including for income tax, bonus tax, and severance tax. Rates dropped for many workers, particularly benefitting low- and mid-range earners. Additionally, Chinese workers can now deduct certain expenses from their taxable income, an option previously only available to foreigners.
To calculate taxes properly, payroll teams must download the cumulative special tax deduction report from the e-tax system every month, which includes full processing instructions for that period. Monthly exemptions can vary for different situations, such as new hires and leavers, so it's essential to work with the most up-to-date information every pay cycle.
What is the typical payroll window in China, and what can organizations do to improve the efficiency of that cycle?
Chinese payroll is typically processed monthly, and the country averages a calendar window of approximately 7.75 days to complete processing from data lock to approval. The biggest challenge tends to be getting accurate and complete information into the payroll system from the start, which can be understandable given the changeable nature of the system and the volume of data required. Beginning the process with more accurate data input can lessen the time needed to make corrections, so initiatives designed to improve data accuracy and quality upstream of payroll may help reduce the processing window. Additionally, the use of process automation technology or the integration of payroll and HR systems can both improve data quality and speed the processing time.
Much of the legislation concerning employment and taxes in China is made at the national level, but then interpreted and administered by thousands of municipal bureaus across the country. How does that variation impact teams managing payrolls across multiple jurisdictions?
The calculations used to determine tax amounts are set nationally, so at that fundamental level, the payroll system is consistent across China. However, the contribution amounts, income caps, remittance instructions, and other details pertaining to social insurance and housing contributions are set at the city level. E-tax filing is also city-based. Companies in a single location, with all employees in the same one location, may have an easier time navigating the requirements. However, they still must adapt to changes as they come. The result is that companies really need a local expert to manage the various requirements and deadlines that pertain to employees across different locations. For Chinese payroll experts, navigating changes and making sure city-specific requirements are met is just part of the job.