January always brings with it a lengthy list of changes to how payroll and taxes are calculated, paid, and reported around the world. For those professionals working within one of the systems implementing changes, preparations are likely in place, although the ramifications of several laws are yet to be fully understood. For those in countries carrying on as before or new to global payroll, here is an overview of key changes coming into effect in 2019.
Reporting
Continuing the recent trend of countries shifting to real-time data reporting, Ireland has overhauled its pay reporting process to move away from paper forms in favor of a digital approach known as the Employer Submission Mechanism, which went into effect January 1. While the pay process in general remains unchanged under the new system, employers will no longer complete and submit the selection of "P forms" previously used to report earnings and taxes. Instead, Revenue Payroll Notifications (RPN) containing the relevant, up-to-date tax information must be downloaded from Revenue before payroll is processed. Once payroll is approved, the submission file must be uploaded to Revenue before employees can be paid. The most significant change to Irish PAYE since the 1960s, the new system requires Irish Tax and Customs to provide employers with a monthly tax liability statement in place of employer-submitted returns, and to provide employees with a year-end pay statement in place of the employer-provided P60 form.
New Zealand's payroll reporting system is set to update on April 1, as all employers will be required to use the newly simplified payday information filing system that was introduced on a voluntary basis in April 2018. Instead of filing the Employer Monthly Schedule (IR348), employers will file an Employment Information (EI) report every payday at the start of each month. Employers who pay NZ$50,000 or more per year in PAYE and Employer Superannuation Contribution Tax (ESCT) must file electronically every payday, either via their own payroll software or through the Inland Revenue Department's myIR system. Employers who pay less than NZ$50,000 annually may choose to file on paper, but may not switch to payday filing before April 2019 unless they implement electronic filing.
---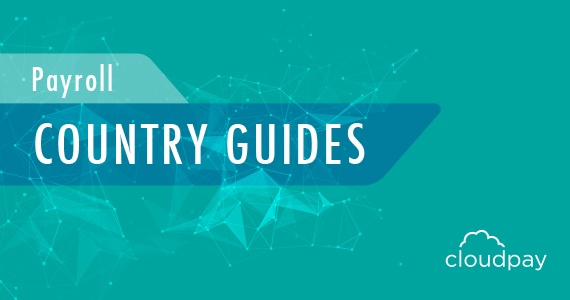 ---
Withholding
In one of the year's most publicized changes, France has implemented "prélèvement à la source" or PAYE tax withholding from January 1. While French employers already withheld income tax for nonresident employees and social taxes for all workers, the country has traditionally been one of only a few developed economies to collect income tax directly from resident workers in the year after the income was earned. The switch to collecting on current year earnings and having tax calculated, withheld from payslips, and paid by employers is a big one for the majority of both employers and employees.
Employers will receive the applicable income tax withholding rates from the government every month through the Net-Enterprises portal, shifting the responsibility for correctly calculating and paying income taxes onto the employer. Tax must be remitted electronically, with withholding data reported using the employer's existing déclaration sociale nominative (DSN). While employees are relieved of the need to calculate and pay their tax liability, they will have to adjust to the reality of "take-home pay" rather than receiving their gross salary every month.
Tax Brackets and Rates
A number of countries are introducing significant changes to personal income tax rates and brackets, including the introduction of progressive personal income tax systems in both Lithuania and Kazakhstan. As of January 1, two income tax brackets exist in Lithuania, with applicable income levels set to change over the next three years. For 2019, workers who earn an annual income of up to 20 times the applicable average salary of €1,136.20 will be taxed at a rate of 20%, while incomes in excess of €1,36.20 will be taxed at 27%. Individuals whose monthly income does not exceed the minimum wage of €555 per month may claim a tax exemption of €300 each month.
Kazakhstan has also introduced a two-bracket system for personal income tax, replacing its previous flat rate of 10%. The income level distinction between the two tax brackets is calculated at 25 times the Monthly Calculation Index (MCI), which is set at 2,525 tenge for 2019. Workers earning up to 63,125 tenge will be taxed at a rate of 1%, while those making more than 63,125 tenge will be taxed at 10%. The MCI may be adjusted annually and will be set in Kazakhstan's budget for each year.
Norway introduced changes to both tax rates and income brackets in its tax system, which is distinct in that employees pay both a flat-rate "ordinary income" tax and a progressive "step tax". While the flat rate of income tax dropped to 22% (down from 23%) for 2019, the rates for the step taxes increased, and the ranges of income in each bracket changed. Similar changes were implemented in the Action Zone of Norway, the northern region whose personal income tax rates differ from the rest of the country. The flat rate of income tax in the Action zone also decreased one percentage point, to 18.5%.
| | | | |
| --- | --- | --- | --- |
| Tax Bracket Name | Income Range | Tax Rate | Action Zone Tax Rate |
| Range Before Steps | Up to NOK 174,500 | 0% | 0% |
| Step 1 | >NOK 174,500 to NOK 245,650 | 1.9% | 1.9% |
| Step 2 | >NOK 245,650 to NOK 617,500 | 4.2% | 4.2% |
| Step 3 | >NOK 617,500 to NOK 964,800 | 13.2% | 11.2% |
| Step 4 | >NOK 964,800 | 16.2% | 16.2% |
Beginning on April 6, UK taxpayers who are resident in Wales for the majority of the year will be subject to different rates of personal income tax than England and Northern Ireland, as set by the Welsh Revenue Authority (WRA). Known as Welsh resident taxpayers, these individuals will pay a national income tax at rates that are 10 percentage points less than the normal rates, plus a new additional income tax as determined by the WRA. The government of Wales has proposed setting the rate of tax for the first year at 10% to keep the overall rates of taxes in line with the UK to start. As with Scotland's income tax, the Welsh income tax will be administered through Her Majesty's Revenue and Customs (HMRC).
Social Taxation
Canada has introduced changes to the rates assessed on both employers and employees for contributions to the Canada Pension Plan (CPP) and Québec Pension Plan (QPP, which covers residents of Québec), in an effort to increase the level of retirement income for working Canadians. As a result of the changes, the government expects pension payments levels to increase to one-third of the average work earnings, up from the current level of one-fourth. While the CPP and QPP systems vary slightly, the CPP contribution rate for both employers and employees has increased to 5.1% for 2019, and the QPP contribution rates have increased to 5.4%, with additional rate increases and plan changes to be rolled out in coming years.
In Lithuania, the same laws that established the progressive personal income tax structure also shifted much of the social taxation liability away from employers and onto employees. For the country's six primary types of social insurance—pension, health, sickness, maternity, unemployment, and occupational injury—the standard total social tax rate for employers has dropped to 1.45%, down from 30.48%, while the rate for employees more than doubled to 19.5%, up from 9% in 2018. The new employee rate is comprised of: 8.72% pension, 6.98% health, 2.09% sickness, and 1.71% maternity. Additionally, employers will continue to make contributions to the guarantee fund and the long-term employment fund, although the assessment rates have dropped to 0.16% for both.
In China, 2019 sees the responsibility for collecting social taxes shift to the national State Administration of Taxation and its local offices, instead of the local social insurance bureaus that previously collected and administered social taxes. The move to centralize collection of social taxes was taken to "ensure system support, information sharing, and standardized operations," according to the Chinese government. National mandates require cities to assess taxes for six social insurance programs: pension, health, maternity, unemployment, and occupational injury; however, cities may establish additional social tax assessments at their discretion. The responsibility for setting social tax rates and thresholds remains with individual cities, meaning rates will continue to vary by location.
Wage Requirements
Several countries have introduced major changes to wage laws in 2019. South Africa established its first national minimum wage, set at 20 rand per hour and 3,500 rand per month, which is expected to provide an income increase to more than half the country's workforce. As of January 1, Malaysia has a unified national minimum wage, set at 1,100 ringgit per month. Conversely, Mexico has split its national minimum wage to implement a higher minimum in the Northern Border Free Zone, setting 2019 minimums at 102.68 pesos per day for most of the country and 176.72 pesos per day in the Northern Border Free Zone.
The minimum wage for the Northern Border Free Zone in Mexico represents a 100% increase, the highest among a number of significant minimum wage increases. Spain's official monthly minimum wage increase by 22.3% to €900, Turkey increased its monthly minimum by 26% to 2,558.40 Turkish lira, and Lithuania increased its monthly minimum by 38.75% to €555. Additionally, Kazakhstan increased its monthly minimum wage by 50% to 42,500 tenge, which will increase salaries for 1.3 million citizens.
Finally, in response to the yellow vest movement's protests in France, the national minimum wage has increased to €10.03 per hour for 2019. Additionally, the French government established a tax-exempt amount of overtime pay under Law No. 2018-1213 on Emergency Economic and Social Measures, which indicates that up to €5,000 of pay for overtime hours worked in 2019 will be exempt from income and social taxes.