The global rollout of vaccines is the biggest symbol of hope that a future beyond COVID-19 is on the horizon. But while much of our day-to-day lives will return to normal after the pandemic, the way many of us work has already changed for good.
Organizations across the world are beginning to realize that the hybrid working model most adopted in response to the pandemic, will remain indefinitely. This means we're already experiencing the long-term impact of COVID-19, long before a post-COVID future has been realized.
As a result, the opportunity for digital transformation is now. And this applies to the payroll function, just as much as any other department. Payroll has already felt the considerable impact of these shifts in working practices, but to thrive under them in the long-term, digital initiatives will need to be accelerated. The good news is that many have already started on this journey: Gartner research has found that 69 percent of organizations have accelerated digital initiatives through the pandemic.
In this blog, we'll explore how the payroll function is experiencing this transformation, and take a look at the technologies being used to enable it.
Cloud payroll adoption has increased
Payroll teams who are working remotely on a permanent basis need consistent, reliable access to all the systems and data they need to do their job. Having some or most of their usual functionality available to them was fine when working from home was a temporary arrangement, but now it's more permanent, every practical element of working from the office must be seamlessly replicated.
A cloud-based payroll solution has become essential to making that happen, leading to a noticeable rise in the adoption of cloud payroll software. In 2020, the Chartered Institute of Payroll Professionals reported that 37 percent of payroll teams now host their software in the cloud, up from just 25 percent in 2019. While the increase here is considerable, it's clear that there's still a long way to go before the payroll function is fully prepped for the hybrid world.
Payroll departments are embracing earned wage access
The economic fallout has caused unparalleled levels of job uncertainty. The 2021 Edelman Trust Barometer reported that 84 percent of people are concerned about losing their job. Workforces will look to their employers to allay these fears, and to help them meet their financial obligations as best they can.
To facilitate this, the adoption of on-demand pay is expected to accelerate. This flexible approach will allow employees to withdraw their earned pay as and when they need it, removing the worries of waiting until the next designated payroll date comes around.
Kelley Rousayne, Global Payroll and Workforce Management Advisory Practice Leader at The Hackett Group, highlighted in our recent Payday podcast: "[on-demand pay] is helping a lot of companies with their inquiries, increasing their electronic pay, and providing those pay stubs for employees. I expect that we're going to continue to see [more on-demand pay] in the US and it will start growing internationally as well."
International payroll has become even more data-driven
With a dispersed and remote, global workforce, protecting employee's well-being, while ensuring they're productive and engaged can be more challenging.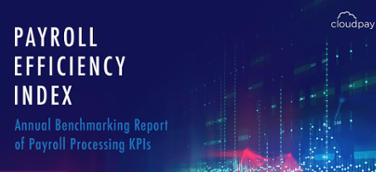 According to Gartner, this has resulted in a 16 percent increase in the use of digital data collection tools, such as time tracking, email monitoring, and employee engagement software. Far from a process of micromanagement, these tools are being used to ensure employees aren't overworked and that vulnerable staff members don't fall through the cracks.
Key Takeaways
Every payroll team, be that complying with local employment law or processing large global, will need to re-evaluate their operations and technology for this new way of working. As you do so, there are three important factors to bear in mind:
The time is now: there has perhaps never been a better opportunity to push forward with digital transformation
The C-suite is listening: senior management are highly aware of the need for change and so will be more receptive to your business case for new solutions
Get used to hybrid: forget remote working as a short-term sticking plaster

–

it is either fully or partially here to stay for most enterprises, and plans for digital transformation must be shaped with this front and center


CloudPay's global payroll solutions can support your transformation, however your business and workforce will operate in the post-pandemic world. Learn more about our cloud-based, flexible approach to payroll here.