The negative impact of stress on employee productivity and engagement is a well-documented reality. As employers try to better understand the link between employee health in general and their performance at work, they find a clear correlation between financial challenges and worker well-being. And at this intersection lies a variety of opportunities for global payroll and HR professionals to help.
By focusing on initiatives to improve the financial literacy of their employees, multinational companies can make an important contribution to their workforce, the effects of which will extend well beyond employees' bank accounts. Depending on where in the world a company operates, the challenges facing their workforce can be as varied as the support options available to them. The key to unlocking financial wellness across a diverse global workforce is in understanding what that kind of wellness looks like to employees.
Money Matters
In PwC's 2018 Employee Financial Wellness Survey, 47% of respondents reported they are stressed by dealing with their finances. In fact, financial worries are the leading cause of stress for employees, ranking substantially higher than concerns around their job, health, or relationships. As in previous years' studies, income level is not an indicator of financial stress, with equivalent numbers of employees earning six figures or more reporting challenges.
Beyond impacting employees' well-being, worries around finances affect work performance, with fully 25% of survey respondents admitting that personal finances have been a distraction at work. Reduced productivity was reported by 18%, and one in ten employees have missed work because of financial issues.

Employer Support
As the discussion around health and performance in all areas of life deepens, employees are increasingly looking to their employers for assistance with their financial well-being. This trend is strongest among Millennials, with 56% reporting to PwC that their company loyalty is influenced by how much that company cares about their financial health. Across all generations, one-quarter of employees say the employer benefit they want most is financial wellness.
The good news is that employers have a growing variety of options for offering support. The 2018 benefits survey by Prudential Financial found that 83% of employers in the US are offering financial wellness programs, up from just 20% two years earlier. Typical financial assistance benefits can include access to an independent adviser, retirement planning, financial education, and more. Globally, benefits like childcare vouchers, cycle-to-work schemes, and education assistance programs are growing in popularity.
Meanwhile, digitally enabled financial tools designed to help employees budget, save, and invest are becoming more popular as financial challenges evolve, particularly for younger generations. As Mollie Lombardi of Aptitude Research Partners explained to the Payday podcast, "What we're seeing as people make the connection between their personal finance and uses for their money is a convergence in how organizations can take advantage of technology to offer benefits that really enhance the relationship."
The purpose of such tools can vary, from rounding up spending amounts to deposit into savings or investment accounts, to automatically applying a percentage of income to pay off debt or offset healthcare costs, and more. But the intention is the same: to enable easier, smarter financial management for employees. By broadening their focus from the idea of offering a pension to that of improving financial wellness, employers are able to not only help employees reduce stress and improve confidence, but also bolster their own productivity and retention rates.
---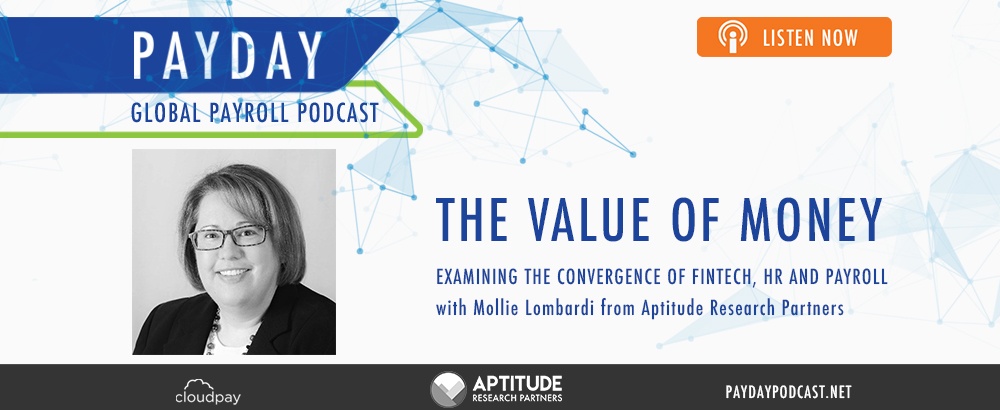 ---
The Role of Payroll
It's a step in the right direction that companies are broadening financial wellness benefits and looking into alternative options, such as automatic student loan payments and direct personal investment tools. However, to be successful, any financial wellness program must focus first on improving employees' financial literacy, so they're able to make the right choices to support their goals.
Every employee seeking greater financial control begins at the same place: their payslip. This means that beyond the function of calculating salary and benefits, payroll has the opportunity to positively influence employees' financial health. Even before introducing new employee benefits, there are straightforward steps every employer can take through the payroll department to help workers better understand their financial situation and options.
1. Help employees understand their payslip
Payslips are some of the most important documents employees receive, yet just a fraction of the workforce looks at their payslips or knows what information is included. Beyond total pay and tax amounts, payslips tell employees where their money is going before it even reaches them — and understanding those deductions, rates, and calculations could be key to helping employees gain greater control over their finances.
Seeing regular contributions to a pension scheme could alleviate worries about retirement plans or enable an employee to make better decisions about other investments. Examining deductions could also alert employees to services they didn't realize were available to them, for example by prompting them to look at their health insurance coverage and discovering monthly physiotherapy is included. Payroll professionals are uniquely capable of explaining payslip information and answering questions about how deductions are made, making them a valuable resource for employees looking to improve their financial literacy.
2. Encourage engagement with existing supports
A monthly or semi-monthly payslip is also a prime opportunity to prompt employees to take advantage of the financial benefits available to them. Whether it's an employer-sponsored consult with an independent financial advisor, a company trial of an investment app, or a government scheme for childcare or meal vouchers, many employees simply aren't aware of their options.
Many payslips include space for additional notes or reminders, which could be used to call attention to available benefits. Alternatively, payroll or human resources could use email or a public messaging board on pay day to make employees aware of financial supports, as well as to share public resources for information about saving, investing, budgeting tools, or debt management. More directly, payroll teams could create opportunities to educate their colleagues about mandatory deductions or social contributions and how that money is used.
3. Ask them what they need
The best way to identify how companies can support employees' financial health is to ask them. This crucial step not only tells employers which personal financial tools and benefits are most likely to be used and appreciated, but also signals to employees that their company wants to help and values their service.
Those note sections on payslips or message boards in common areas could encourage employees to provide feedback on existing financial benefits or offer suggestions for desired resources. Feedback forms or invitations to complete an online survey could be included with payslips for distribution. Regardless of initial participation numbers, these actions could serve as gentle reminders for employees to consider their financial well-being and review the options available to them.
While employers aren't able or expected to solve the financial worries of their employees, they can do plenty to empower workers to take control of their financial wellness. And because of their deep knowledge of how salary, deductions, and benefits are calculated for employees, global payroll teams have an important role to play in helping their colleagues. Whether they rely on public resources or company programs, employers who dedicate the time and effort to understand and support the financial wellness of their employees are sure to see that investment pay off.