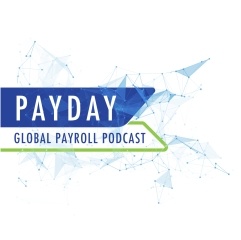 Payday - Global Payroll Podcast
The Payday podcast focuses exclusively on the unique challenges and strategic opportunities facing global payroll teams. Hear from industry insiders and leading analysts about the latest payroll issues and what's being done to ensure Payroll, HR and Finance leaders are equipped and ready to meet the international payroll needs of today's dynamic workforce.
About Cloudpay
CloudPay provides managed global payroll services to multinational organizations through a single, unified SaaS solution across 130+ countries. The CloudPay solution is backed by deep industry expertise earned over twenty-plus years delivering services to over 2,500 multinational entities.
About Host
David Barak is the SVP of Strategic Alliances & Marketing at CloudPay, responsible for HCM partnerships and integrations, communications, digital marketing and product marketing. He lives and works out of New York City.