Accurate, standardized payroll processing in 130+ countries through a single unified global payroll platform.
CloudPay provides accurate, automated and compliant global payroll in a unified solution, with auditable processes adapted to the unique requirements of each location. Companies around the world can experience unprecedented transparency and control of their global payroll, while minimizing error-prone manual processes.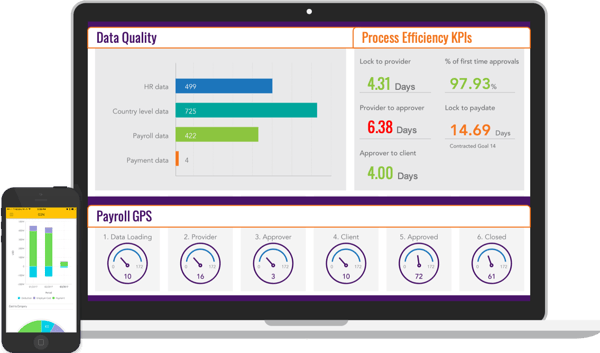 Achieve enterprise-wide visibility into processing performance, payroll costs, and compliance measures while driving operational improvements across your entire organization.
INTEGRATE payroll information with HCM and ERP data seamlessly and securely
STANDARDIZE AND AUTOMATE payroll workflows to maximize efficiency and data quality
SIMPLIFY payroll and payment management across countries, while shortening pay cycles
ALIGN payroll with enterprise-wide objectives and strategic business goals