Live Webinar: Challenges Facing Payroll Professionals and Employers Operating in South Africa

When:
15th September 2015: 13:00PM UK (BST)
15th September 2015: 14:00PM South African (SAST)
15th September 2015: 8:00AM New York (EST)
Registration Link: Click here to register for this complimentary webinar
Topic: Employers and payroll professionals operating in South Africa face a high amount of volatility in their day-to-day business environment. Constant changes to payroll-related tax regulations and labour laws are among the most challenging issues that these businesses face. Failing to comply with the shifting legislation can result in hefty fines, unnecessary lawsuits and potential embarrassment for employers. As a result, it is of growing importance for employers looking to expand to the country to have an in-depth understanding of the ever-changing payroll rules and regulations in the country.
CloudPay invites you to join our South African Payroll Partner, Andre Louw, Director at Independent Payroll Services (Pty) Ltd, as he takes you through the typical issues and complex challenges employers face when operating payroll in South Africa – and how your business can ensure compliance.
Attendees of the webinar will learn:
South African Labour Legislation
Statutory Regulations
Taxation
Social Charges
Employee Benefits
Featured Guest Speaker
Andre Louw, Director, Independe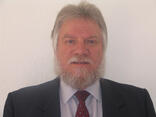 nt Payroll Services (Pty) Ltd
Andre Louw, Director at Independent Payroll Services (PTY) Ltd has over 18 years' experience in the payroll industry. He is the Founder and co-owner of Independent Payroll Services Close Corporation, established in November 1997. Andre joined the company in 2000 and manages the business as an equal partner and is responsible for all areas of the business, including Marketing, Finance, Operations and IT. He also plays an active role in the day to day running of their client's payrolls. Andre was actively involved in transforming the business into a fully-fledged Private Limited Company in June 2002. He is registered with and a member of the South African Payroll Association (SAPA), and South African Institute of Tax Practitioners (SAIT) and is also registered as a Tax Practitioner with the South African Revenue Services (SARS).